Habinteg appoints Echelon to find new repairs contractors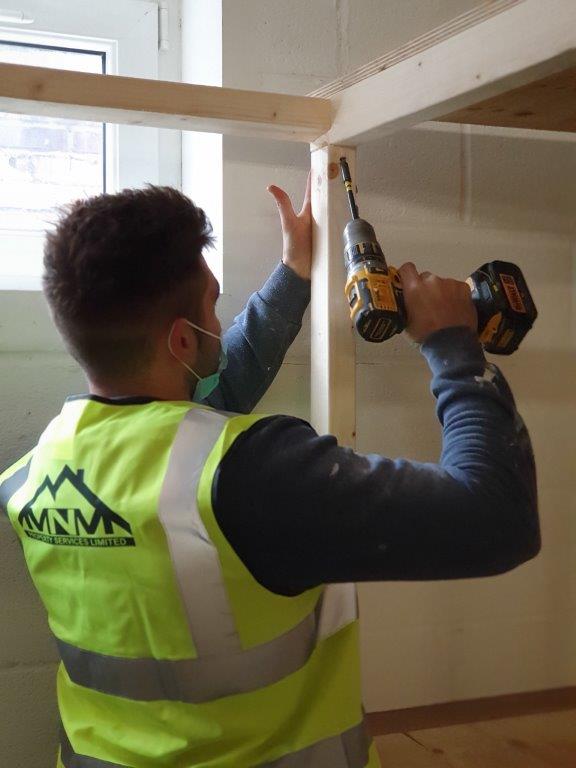 Procurement specialist Echelon Consultancy has been appointed to help Habinteg find new contractors for repairs, voids, and cyclical decorating for our properties in the North, South London and Southeast regions.

Echelon's proposal for this work was particularly well received as they outlined a role within the procurement process for Habinteg's Tenant Scrutiny Panel, which looks at how well Habinteg delivers its services.
Review of current contracts

RFM Group currently provides services in the North region with the South covered by Plentific. Over the last three months, Habinteg has reviewed the service provided by both contractors.
The review considered tenant satisfaction, costs and complaints as well as feedback from the Neighbourhood team and Surveyors. It found that we need to bring on board new contractors, who provide a quality service to tenants that offers Habinteg good value for money, to improve tenant satisfaction with repairs and the cost of those repairs.
All contracts, apart from our contract with Plentific, have an end date of 31 March 2024, with an option to extend for another five years.
So, as well as finding new contractors, we are using this opportunity to extend our other contracts, with Steele Davis (in Devon, Cornwall, Somerset, Wiltshire, Hampshire) and Copper Contracting (in Essex, North London, Milton Keynes, Hertfordshire, Bedfordshire) for five years until March 2029. Echelon will also work with them to put in place improvements.

New contract

We will be assessing bids for the new contract(s) awarding 60% of the evaluation based on assessment of quality and 40% on assessment of cost.
The new contract(s) will include cyclical (periodic) work that includes the painting and upkeep of the outside of tenants' homes along with roof and gutter repair/cleaning, brickwork repairs and maintenance of UPVC windows. They will service all Habinteg homes across England.
As well as the tenant Scrutiny Panel and Habinteg's Senior Surveyors and Building Surveyors, Customer Engagement Manager, Ann Johal, and Customer Engagement Officer, Tracy Jagger, Neighbourhood Managers Donna Rowe and Andrea Bedward, and Senior Customer Support Officer, Nuala Tate will be part of the procurement project team.
All contractors have been formally advised of the outcome of our review and we will keep tenants updated with the result of this procurement exercise.