Habinteg appoints Manny Lewis as new chair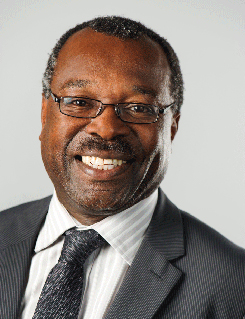 Manny Lewis was announced as the new chair of the Habinteg board yesterday (23 September).
Mr Lewis has been Managing Director at Watford Borough Council since 2009 and previously led the London Development Agency. He joins us at a significant time as we look to improve services for tenants, build more accessible homes and grow our campaigning impact. He replaces outgoing chair, Judith Newton who has served a four year term in the role.
The new chair's interest and personal experience of campaigning on disability and inclusion issues is well established along with his knowledge of the role that housing plays in building independent lives.
Manny will combine his new role with his other non-executive commitments as a trustee of learning disability charity Mencap, Golden Lane Housing, the Mid Essex Hospitals Trust and the Copyright Tribunal.
Manny Lewis said:
"I'm delighted to be appointed as the new chair of Habinteg and I can't wait to get to work.
"The passion that the board and staff have for their tremendous mission in championing inclusion is second to none. I'm immensely proud to be part of this organisation.
"These are demanding times. The shortage of accessible homes and the challenges of an ageing population amid the most comprehensive review of housing standards for some time makes Habinteg's work and expertise as vital as it was when it was formed over 40 years ago. So I'm ready to make a difference and I look forward to helping deliver our shared vision for more accessible homes and inclusive communities."
In his spare time, Manny studies Italian, plays squash regularly and is a keen supporter of Arsenal Football Club. In 2008 he was awarded an Honorary Doctorate of Business Administration for services to regeneration and development in London.
Habinteg Chief Executive Paul Gamble said:
"Manny brings a wealth of skills, experience and knowledge to Habinteg, built up over a number of years in London and local government. All great organisations are built on excellent governance and strong relationships between the board, senior management and staff. Manny's work will develop this engagement and I'm looking forward to working with him.
"I would also like to thank our outgoing chair, Judith Newton, for all her hard work during her term and wish her well for the future. She led the board with distinction and leaves Habinteg a stronger, more focused organisation."