Services for tenants
Welcome to information about our services for tenants. You can find out what services and opportunities are available to you as a tenant, as well as information about our service standards and practical information such as how to pay your rent.
Tenant news and updates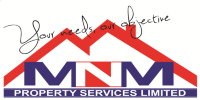 We are very pleased to be your new partner in delivering housing repair services to the South East of England. In the coming weeks and months you will be meeting the team, but before you do we thought we'd tell you a few things about us.
Read more on New contractor MNM introduce t…
We're pleased to announce Robert Heath Heating as our new gas contractor. Robert Heath have extensive experience working in the social housing sector. They will be responsible for the servicing and day-to-day maintenance of gas appliances in all of the Habinteg properties that have them.
We asked Gary McIntosh, Business Development Director at Robert Heath to tell us about Robert Heath and how they will be working with us.
Read more on Meet our new gas contractor…