Services for tenants
Welcome to information about our services for tenants. You can find out what services and opportunities are available to you as a tenant, as well as information about our service standards and practical information such as how to pay your rent.
Tenant news and updates
It's Gas Safety Week this week. Gas Safety Week is an annual safety week to raise awareness of gas safety and the importance of taking care of your gas appliances. Gas safety is very important, and we are working hard to ensure that your homes are gas safe.
Read more on It's Gas Safety Week…
We've been informed about a product recall affecting Whirlpool tumble dryers, and we wanted to let our tenants know.
The recall covers tumble dryers manufactured under the Whirlpool brands of Hotpoint, Indesit, Creda, Swan and Proline, made between 2004 and 2015.
Read more on Whirlpool product recall…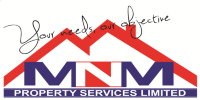 We are very pleased to be your new partner in delivering housing repair services to the South East of England. In the coming weeks and months you will be meeting the team, but before you do we thought we'd tell you a few things about us.
Read more on New contractor MNM introduce t…