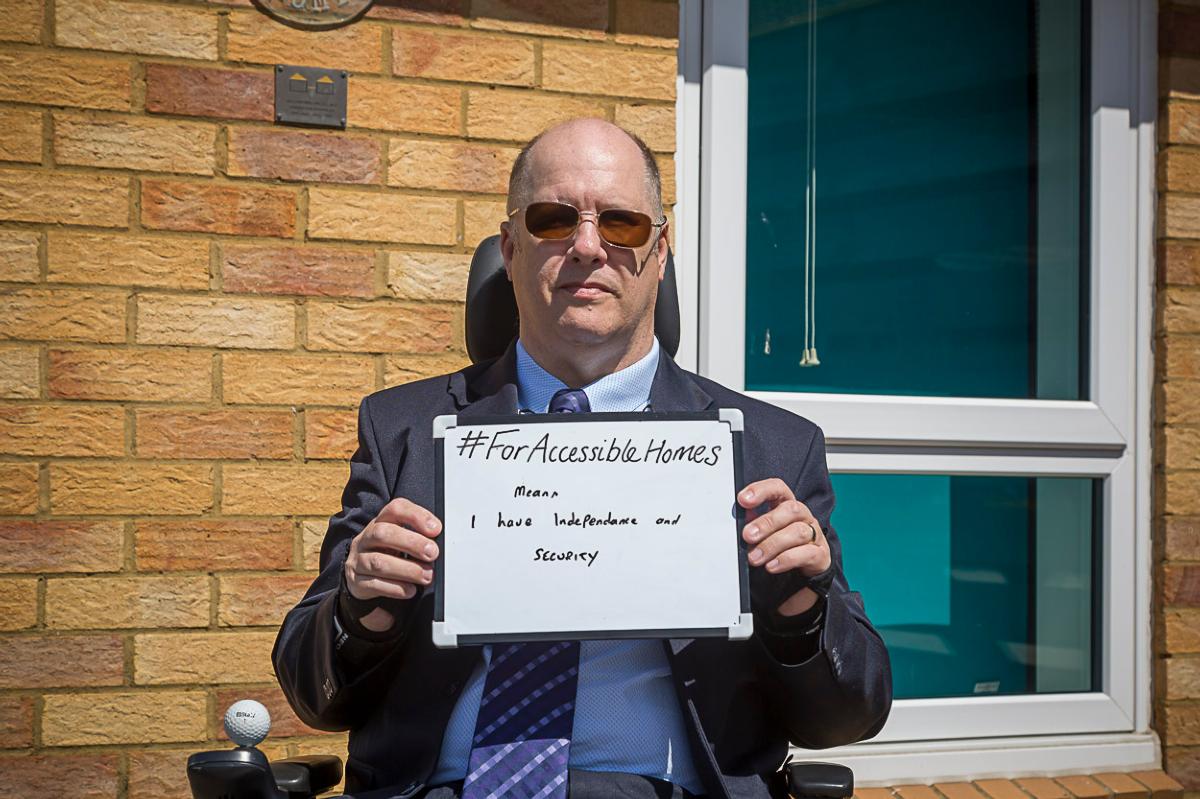 Chris lives in Milton Keynes. When the worsening of an injury meant he was no longer able to stay in his previous home, he moved into an accessible Habinteg property with his wife and children.
"My name is Chris Hicken; I am 64 years of age. I have been married for 43 years . In 1986 I suffered an injury to my left leg whilst hill walking and rock climbing. Over the next 13 years the overall condition of my leg deteriorated making climbing stairs a problem. At the time, our children were still at home and the Council did not have a large enough property to suit my medical requirements plus my family, so we were transferred to Habinteg and offered a property in Oldbrook. I now use an electric wheelchair.
For me, accessible housing is not just about whether or not the wheelchair can fit through the front door but everything inside the property should be accessible: toilets, cupboards, surfaces, baths and showers. Corridors and doorways also need to be manageable.
The layout of my Habinteg bungalow takes all these features into account. This makes a great deal of difference to my day. Access to local shops and facilities also go to make up the overall model of accessible housing. Milton Keynes is fortunate that it is mostly flat and easy to get around. Another of the plus factors is that my bungalow is in an area where people are sympathetic to pestress and worry free. I know that if anything goes wrong in my property my housing association will deal with it as soon as they can."
Our Insight report: A forecast for accessible homes shows that we urgently need to build more accessible homes to meet the needs of our population. You can read it here.